The opening date for my exhibition showing 100 portraits of women is coming up fast! It's a short exhibition lasting only 3 days and runs alongside Christmas Open Studios at Krowji, where I have my studio. There will be more than 60 other artists opening up their studio doors and showing the work they have been producing over the last 6 months.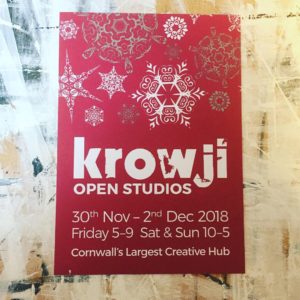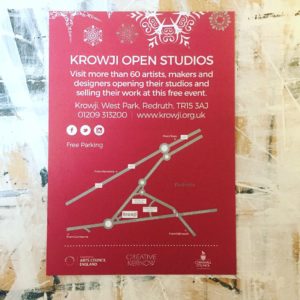 As I have mentioned in a previous blog post, I have been painting and drawing 100 portraits of women to celebrate 2018 as Year Of The Woman. In recent months my attention has been drawn to "Period Poverty".  So, what is Period Poverty?
Period Poverty is a thing, it is a worldwide thing. Women not able to afford sanitary protection, a basic necessity right? In the U.K. 1 in 10 young women aged 14 to 21 have experienced Period Poverty. I have read of young women using tissue, cutting up old  T shirts and even using newspaper as sanity protection. Many miss school to avoid the embarrassment of having to deal with their period at school without the proper protection. ow did sanitary protection become an unobtainable luxury. It is a basic human right, surely?
I have today, discovered that my local library offers a drop off service for sanitary protection. Tampons, towels and cups can be taken there where they are collected and distributed to those in need, no shame involved.
I will be donating a percentage of sales from my 100 Women exhibition to buy these essential items and taking them up to the collection point as soon as I can after the exhibition.
I hope that you will be able to support women experiencing Period Poverty in your own way, and if you are able to get to Krowji on either Friday, Saturday or Sunday this week you can come and see the paintings. I look forward to meeting you.
Lou.
http://loujohnsartist.com/wp-content/uploads/2018/11/erol-ahmed-734942-unsplash-1.jpg
2500
2000
Lou
http://loujohnsartist.com/wp-content/uploads/2017/05/LJ_Logo-300x156.png
Lou
2018-11-28 20:45:36
2018-11-28 20:48:26
Period Poverty and 100 Women